Development Highlight: Altium Pcb Importer
As a preview of a feature coming in the next major release, the ability to import Altium PcbDoc files is now available in the latest nightly builds. This was thanks to the work of Thomas Pointhuber in MR#60
The board import option can be found under the File > Import > Non-Kicad Board File option and changing the file type filter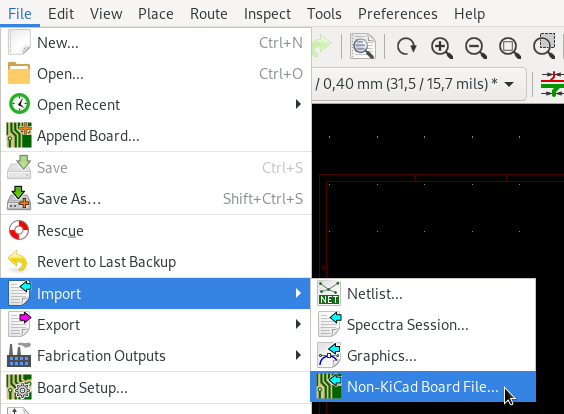 After which in the import file dialog you must change the file filter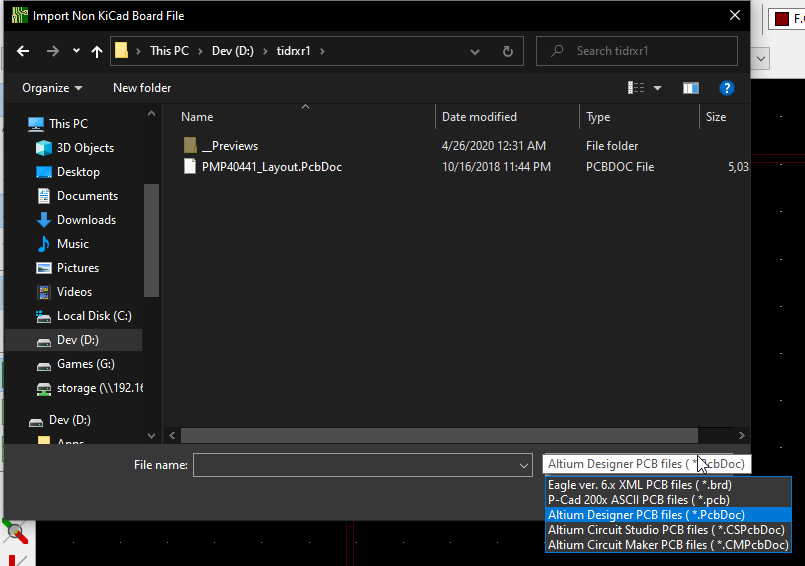 After selecting your PcbDoc file and a short delay. Pcbnew will display its best attempt at a import and provide warnings if it had any difficulties importing the file.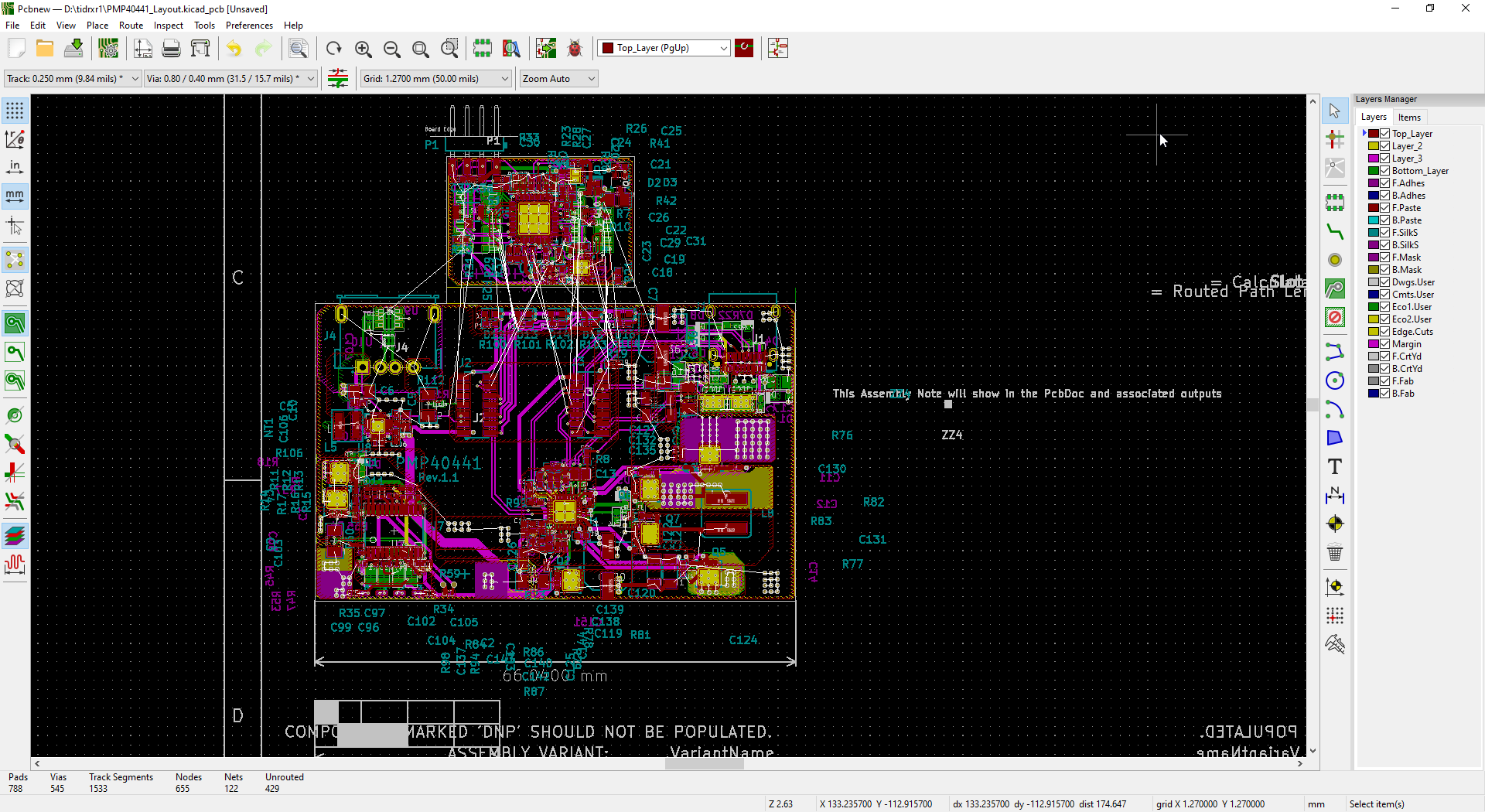 If you want to give the board import a spin, simply download the latest KiCad nightly. Feel free to report any issues you may find.
If you want to join in on a discussion on this feature, you may find a forum thread with the developer here
| | |
| --- | --- |
| | Both this feature and nightly builds are in development, please only use them for testing and experimentation |
---
---
See Also
2018-10-09
The KiCad project recently merged the Eeschema modern canvas code into the development branch. This represents a significant change in the way the schematics and symbols are rendered by using the same modern canvas code used in Pcbnew. The schematic and symbol editing tools will not use the advanced tool framework used in Pcbnew so there will be no new editing features such as advanced selection, snapping, etc. The advanced tool framework features will be introduced into Eeschema during version 6 development.
2017-11-08
The KiCad project recently merged the symbol library table code for accessing symbol libraries into the master branch. This represents a significant change in the way symbol libraries are defined and accessed. It is similar in design and function of the footprint library table and will resolve the long standing issue with symbol library ordering in Eeschema along with some new features such as platform independence and lazy library loading. KiCad users should be familiar with the design and concept so this is not a tutorial on how to configure your symbol library table.